We want you to enjoy a rich, thick lawn. When you hire RAW Irrigation, you'll have a friendly team of skilled technicians designing the right sprinkler system for your needs.
RESIDENTIAL SPRINKLER SYSTEMS
We will design and install a complete or partial landscape irrigation system on your property. Our highly qualified service consultant will develop a detail plan, providing layout of all sprinklers, valves and timers. Our installation team will carefully and professionally install the system in a timely fashion, providing minimum disruption to your landscaping.
Residential irrigation systems offer convenience in protecting your landscape investment. Enjoy your yard, keep it healthy and beautiful while you water efficiently, save time, and money.
With some simple practices and new technology, existing irrigation systems can be made more efficient, lowering your water bill, reducing run-off and eliminating waste.
Free estimates on any size project.
COMMERCIAL SYSTEMS
Commercial property owners and managers throughout Massachusetts understand that a well-maintained landscape starts with proper irrigation. Our commercial landscape irrigation customers include some of our local town's athletic fields and government entities. If you can dream it we can design it, install it, service it and manage it. We are completely insured and we follow best practice standards in regard to modern commercial irrigation practices.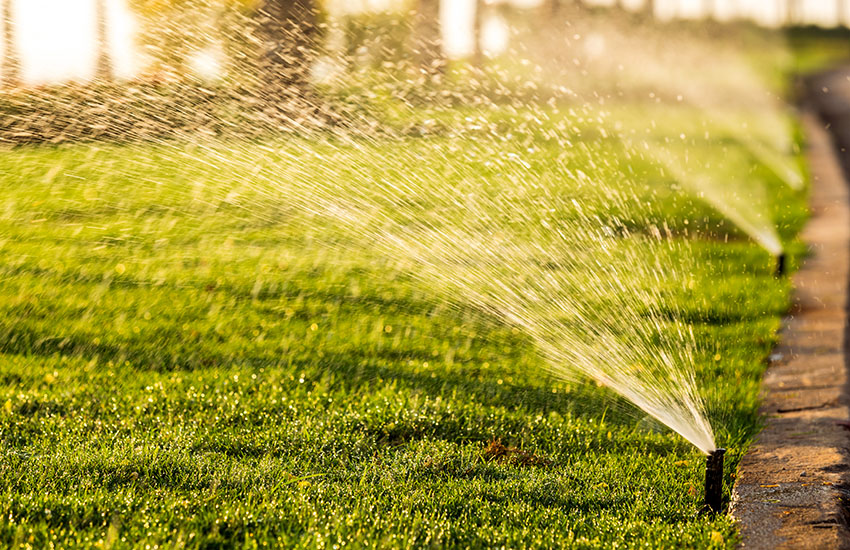 More About Our Company
Our highly trained technicians are able to handle all aspects of you installation needs. We can improve your system and cure problem areas throughout your property using the latest innovations in sprinkler technology.
  Smart Control Systems
  Rain Sensors
 Drip Irrigation Systems
  Efficient Spray Heads
  Remote Control Valve Systems
With over 25 years of experience, RAW Irrigation is synonymous with quality installations and customer service!
Designing and installing efficient sprinkler systems to meet our customer's needs is something we great take pride in!
RAW Irrigation is trusted company that has been serving Fall River and surrounding communities for over 25 years!